etc. expo for her 2018 Seminar Schedule
Friday
October 19, 2018
2 pm - 9 pm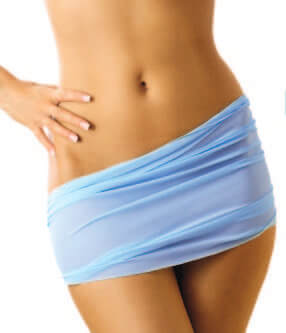 3:45 - 4:15pm
CoolSculpting: Non-Surgical Fat Reduction Demo
CoolSculpting is the only in individualized non-surgical fat freezing procedure that is approved by the FDA. Coolsculpting uses a process known as cryolipolysis, where fat cells are crystallized and your body naturally eliminates the dead fat cells in the weeks to follow, which is why the results are long term. CoolSculpting treats the fat that lies directly beneath the skin, leaving the skin unaffected. The area's most commonly treated are the inner and outer thighs, abdomen and flanks, bra fat/back fat, under the chin and arms. Plastic Surgery Associates of SD has the newest technology of CoolSculpting to reduce treatment time and has minimal to no discomfort — see a live demonstration at this seminar.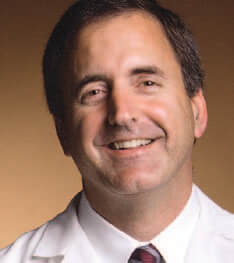 4:30 - 5:15pm
Advancements in Laser Vision Correction
Come hear Dr. Vance Thompson talk about the exciting changes in laser vision correction in the last few years. It's a great time to be thinking about your vision! Vance Thompson Vision has participated in more than 80 FDA-monitored clinical trials, including the FDA's monitoring investigation phase at the birth of LASIK technology. As part of a small, elite group of surgeons, Vance Thompson Vision helped introduce laser flap technology to the United States and the world. In addition, Vance Thompson Vision was the second surgical center in the world to perform laser vision correction.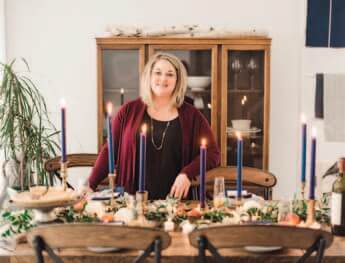 5:30pm - 6pm
Farm to Table Food: An Instant Farmhouse Beef Recipe with Instant Pot®
Morgan Kontz, popular blogger and local farmer, will cook up one of her favorite Instant Pot® farmhouse beef recipes to share with you in this session. Get cooking tips and food facts from Morgan and other local farmers. Plus, make sure to stop by the Hungry for Truth booth to sign up for a chance to win your own Instant Pot. Because shopping for groceries shouldn't be intimidating, you'll learn about what goes into raising food for our families every day. We've got answers to your food questions and more. Presented by Hungry for Truth and the South Dakota Soybean Research & Promotion Council. Find more information at www.hungryfortruthsd.com



6:15pm - 6:45pm
Smart iPhotography
Learn the top ten tips & tricks to unleash your smart phone's potential. Now that you're taking great smart phone photos, enjoy them in print using our user-friendly mobile ordering app. It's as easy as 1-2-3! Mainly focusing on the iPhone, but will also cover some additional smart phones. Presented by Harold's Photo Experts



7pm - 7:30pm
Bunions, What Are They?
Join Dr. Brian Dix, of Avera Orthopedics, to learn what options are available for bunion issues, non operative management and surgery options will be discussed. In addition, staff from Avera Therapy will be present to discuss foot wear; foot analysis and biomechanics.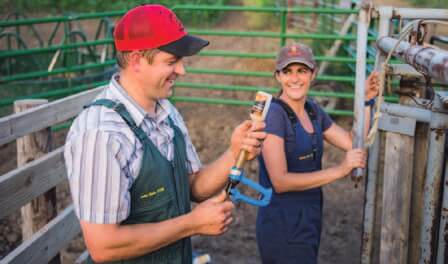 7:45 - 8:15pm
Beef Q & A: And Samples!
Curious about how beef cattle are raised and cared for before they make it to your dinner plate? Wondering how antibiotics are used in situations where cattle are ill? Drs. Jake and Carolyn Geis, a husband and wife veterinary team, are ready to tell you their story and answer these questions while you enjoy some delicious and nutritious BEEF samples.



8:15pm
Wine & Beer 101
Join etc. for her columnist, Riccardo Tarabelsi, for a fun, interactive, and educational seminar all about beer and wine! Riccardo is a Level I Sommelier as well as a Certified Beer Server. He loves to educate people on the nuances that make wine and beer so special. Free samples for all attendees. Cheers!


9pm
Prize Drawing
We will be giving away Coach® purses, Kate Spade® purses, jewelry and more! Be sure to register for the drawing. Must be present to win.

Saturday
October 20, 2018
9 am - 5 pm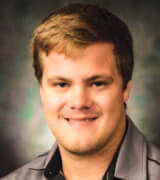 11:30am - 12pm
Human Microbiome and Health: How Our Microbes Influence Disease and Daily Living
The human microbiome consists of the collective microorganisms that inhabit the human body. Recent research has highlighted an important role for these microbes in numerous aspects of human health including anxiety, depression, proper immune function and obesity. Presented by Casey Finnicum, Avera Health.


12:15pm - 12:45pm
Women's Bone Health While Training
Dr. Buchanan, of Avera Orthopedics will have information on maintaining your bone health when you are training and talk about bone demineralization and osteoporosis, maintaining a healthy diet and keeping your bones strong and healthy. In addition, staff from Avera Therapy will be present to discuss posture and postural strengthening tips.


1pm - 1:30pm
Healthy Holiday Cooking
Holiday cuisine can be delicious AND healthy — allowing you to indulge without worry! Check out this cooking demonstration with Traci Hoem from Plum's Cooking Company. Learn to make superfood soups, see spiralizing and find out how this technique makes meals so healthy, and get additional tips for healthy holiday cooking.


1:45pm - 2:15pm
Are Your Love Handles Haunting You?
Those tricky love handles can haunt you every day. Join us for some exercise toning moves that incorporate a perfect blend of Pilates, yoga and functional fitness to scare those love handles away. Presented by Sanford's Mutch Women's Center for Health Enrichment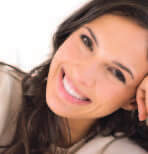 2:30pm - 3pm
Live Filler Demonstration
Dermal fillers help to diminish facial lines and restore volume and fullness in the face. As we age, our faces naturally lose subcutaneous fat, resulting in smile lines and crow's feet as well as fine lines and wrinkles. In this seminar, Lazaderm will be presenting the uses of the most common fillers that are used to positively impact our natural aging process. This will include a live demo so that attendees will see first hand how fillers work to achieve great results.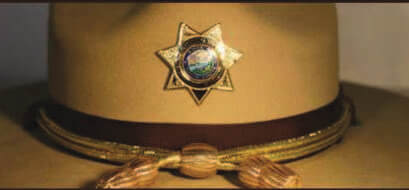 3:15pm - 3:45pm
Come for the Job...Stay for the Challenge!
The South Dakota Highway Patrol (SDHP) is seeking men and women of honor, integrity, and high moral and ethical character to serve the citizens of South Dakota as State Troopers. The opportunity to join one of the most trusted, honored, and prestigious law enforcement agencies is waiting for YOU! If you would like to join this great agency or you are interested in what we do, please attend our seminar. We can't wait to see you there!


4pm - 4:30pm
Create a Customized Wood Plank Sign
Come for a chance to be chosen to make your own customized plank wood sign! We will choose 12 participants to create their masterpiece, so hustle over! During the AR Workshop seminar, we will demonstrate how to construct a customized plank wood sign. We will start with piles of raw wood and by the end of the seminar we will have a gorgeous piece anyone would love to hang on their wall. Participants will be guided on how to assemble, distress, paint, stain and stencil a sign to match their taste and style. AR Workshop is a boutique DIY Workshop that offers hands-on classes to create custom and charming home décor from raw materials. From wood signs, framed signs, canvas wall hangings, pillows, lazy susans, centerpiece boxes and even kids workshops. We offer private events, public classes and have a full wine & beer menu. We also have a curated selection of fabulous retail-like jewelry, decor and gifts in our boutique area of the workshop. You can book a class at arworkshop.com/siouxfalls.


5pm
Prize Drawing
We will be giving away Coach® purses, Kate Spade® purses, 50" LED TV From KELO and more! Be sure to register for the drawing. Must be present to win.