etc. expo for her 2021 Seminar Schedule
Friday
October 15, 2021
12 pm - 8 pm

1:30pm - 2pm
Life Lessons Learned as a Cardiac Surgeon and a Busy Mom
by Dr. Meghana Helder

Dr. Meghana Helder is a cardiovascular surgeon at the Avera Heart Hospital and spends her days helping patients suffering from heart disease so they can live their best lives. Outside of work, she is a wife and a mom of two young children and so she knows a thing or two about the stress and busyness of life and what it takes to live a heart-healthy lifestyle. Dr. Helder will share valuable tips from her life experience as well as her experience in taking care of patients with cardiovascular disease and answer your questions related to keep your heart in its best shape possible.
2:15pm - 2:45pm
Managing Urinary Incontinence in the Cancer Patient
by Christie Pekoske, PA-C and Tabitha Ammann, CNP

As a result of cancer treatment, there is an increasing population of women who suffer from pelvic floor disorders. There are a variety of treatment options available to meet the unique health needs of each individual. We will share common types of urinary incontinence, typical testing and diagnosis, and review treatment options tailored to cancer patients. We are looking forward to sharing our expertise with you and answering any questions!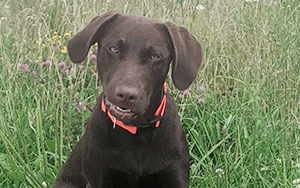 3pm – 3:30pm
Pet CPR
by Missy John, Owner at Nerdy K9 Academy

Have you ever felt helpless when your animal is sick or hurt? Would you know during an emergency what actions would help versus hurt the situation? Most people don't think about this until a tragic event has happened. This class is designed to give you easy to perform actions to make sure your dog is best cared for if an injury or cardiac emergency occurs. You will also learn how to best PREVENT having your dog involved in an emergency situation.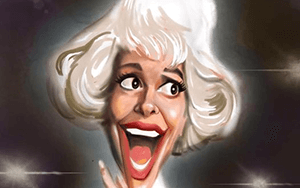 3:45 – 4:15pm
Cartooning/Characatures
by Hector Curriel

Learn how to draw playful and funny faces and becoming an artist or entertainer. No drawing experience required.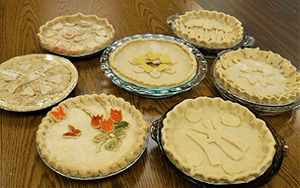 4:30pm – 5pm
Pie Art
by Lonnette Kelley

Whether it's for a formal dinner, Thanksgiving treat, or holiday dessert; your own unique crust will put beauty and fun into your next pie presentation! Lonnette will share her tips for trend setting finishes to the top crust of your pies. A demonstration of rolling dough will be followed by inspiration for creating your own artistically designed lattice work, braids and cut outs of leaves, flowers, and other unique ideas you may dream up ... names, sports, snowmen, holly- get creative.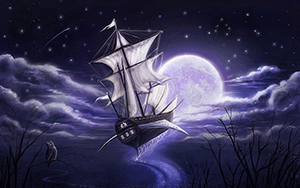 5:15pm – 5:45pm
Dream Interpretation - Discover Your Night Life - Dream Analysis & Self Therapy
by Dr. Nadia Bijaoui

In dreamland, a little voice is trying to reach out to us. What is it saying? Dreaming provides a voice to unspoken feelings, information and tools to guide in enlightenment and self-realization by revealing the messages hidden in dreams. Decoding the messages in our dreams may clarify the path to personal satisfaction or self-realization.
6pm – 6:30pm
Holiday Wine Pairings

Let Heather Taylor with GoodSpirits Fine Wine & Liquor help you with your holiday wine pairings. Not sure what to serve with Thanksgiving Turkey? Heather can help! Come and get helpful hints as well as a few samples of Heather's holiday favorites. Let's sip and get your holiday libation list figured out.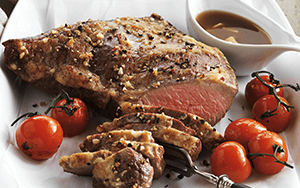 6:45pm – 7:15pm
Crafting Cocktails & Cooking Beef

Beef up your entertaining skills with a beef and cocktail experience with the South Dakota Beef Industry Council and Heather Taylor of GoodSpirits Fine Wine & Liquor. We will discuss how to select the perfect beef dish based on your entertaining needs, budget, and skill level. We will also be preparing a Santa Maria Tri Tip Roast dish for sampling that will pair deliciously with a Reverse Manhattan — which is less whiskey and more vermouth. An easier cocktail for beginning whiskey drinkers and a rif on wine with a heavier vermouth presence. Yum!
Saturday
October 16, 2021
9 am - 3 pm

9:15 - 9:45am
Medicare and You – Are you Ready? Get into a Retirement State of Mind!
by Janice Lewis, Avera Health Plans

Bring a friend or two and talk about your plans for retirement – whether it's taking that dream vacation with your spouse or brunching everyday with your friends. We want to help make it all happen the best we know how: Helping you understand the basics of Original Medicare and how a Medicare Supplement plan can protect your retirement savings and save you from unexpected health care costs. You'll have the opportunity to talk with a licensed agent to get answers to your questions and gain a better understanding of Medicare options available to you.
10am – 10:30am
Fresh Evergreen Wreath
by Monica Pugh

Using fresh evergreens to create your own holiday season themed winter wreath. Perfect for hanging on your front door, in the entryway, or give to a loved one? This is a lovely holiday gift and decor idea that can springboard your creativity.
10:45pm – 11:15pm
Positive Mindset Makeover
by Fay Prairie

Renovating a relationship, a situation, your career or yourself begins with the process of remodeling your thoughts. To change what's going on outside of you, you need to change what's going on inside of you. Come learn some positive, easy strategies you can immediately use to begin renovating your life and relationships.
11:30am – 12:15pm
Pumpkin Arrangement
by Monica Pugh

Demonstrating how to create an arrangement using fresh florals and pumpkins. A medium to large sized arrangement, perfect for your fall and Thanksgiving tables, or as a lovely gift. We'll share tips and trick for floral arrangements.
1pm – 1:30pm
Canning 101
by Monica Pugh

Home canning and preserving has regained popularity with a new generation! Join Monica Pugh for techniques of canning to preserve nutritious, healthy, and additive-controlled foods for your family - with flavor! Canning is the money-saving, delicious, and rewarding food process proven to be well-worth the time and energy! Understand the canning process and embark on food preservation to stock your pantry!
1:45pm – 2:15pm
Soy for Women's Health and Kid- Friendly Foods!
by SD Soybean Checkoff

Join us for a cooking demonstration where you can sample delicious, simple soy recipes and learn about the health benefits of soy for your family from registered dietitian Charlotte Rommereim. Attendees will receive soy recipes, a free gift and will be eligible for an exciting giveaway.